Southern SAWG 2018 Conference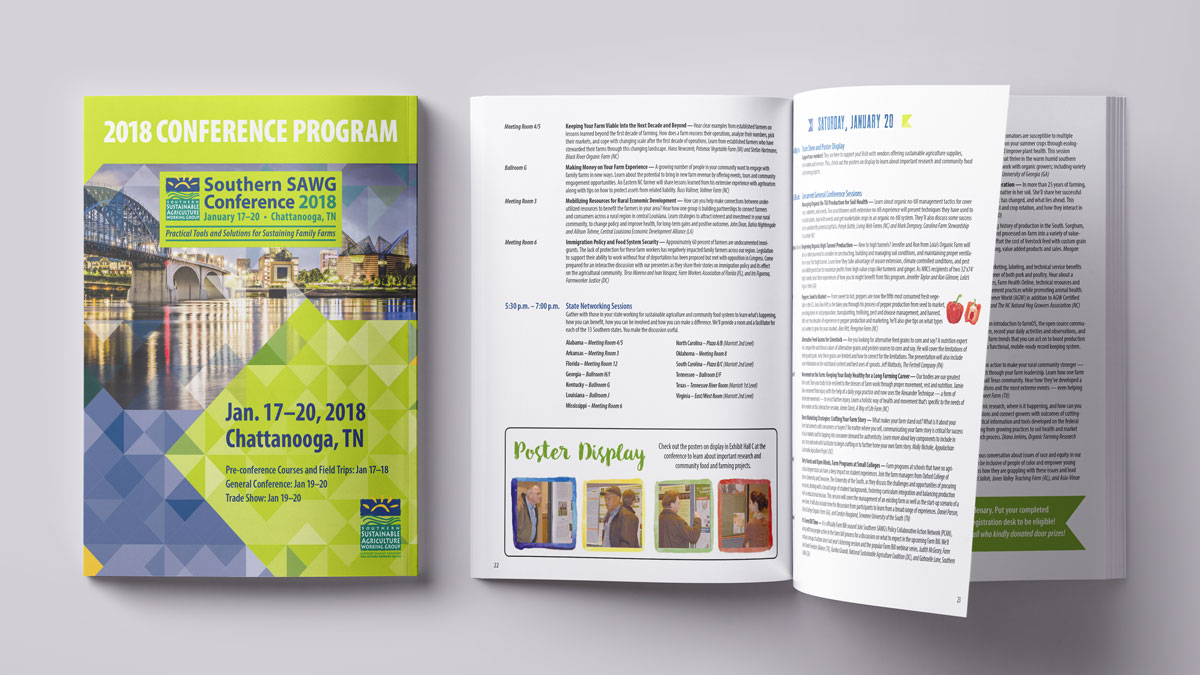 Client
Southern Sustainable Agriculture Working Group
Project
Sustainable Agriculture Conference
Year
2017–2018
Create an eye-catching and memorable publicity campaign that promotes an annual conference and increases public attendance.
The Southern Sustainable Agriculture Working Group is a nonprofit that offers reasonably priced conferences for farmers and advocates every winter in rotating locations throughout the South.
The 2018 conference was held in downtown Chattanooga, where the architecture repeatedly uses triangular features, so the graphic design played off this unusual style. Publicity color palette stays true to the organization's logo, with the addition of a bright green for the conference. The Chattanooga Convention Center is one of the nation's top 10 green convention centers. And the city provides a free electric shuttle in the downtown area. The location was a natural for sustainable and organic agriculture with such a strong local, sustainable vibe.
Event logo design
Customized event web pages, using Squarespace CMS
Promotional brochure, postcards and program design
Magazine and digital advertisements
Social media content and graphics
Banners and directional signage
Six months of ongoing publicity
Coordinating with printers and mailing services
Served as media liaison during event
Provided photography documentation and social media presence during event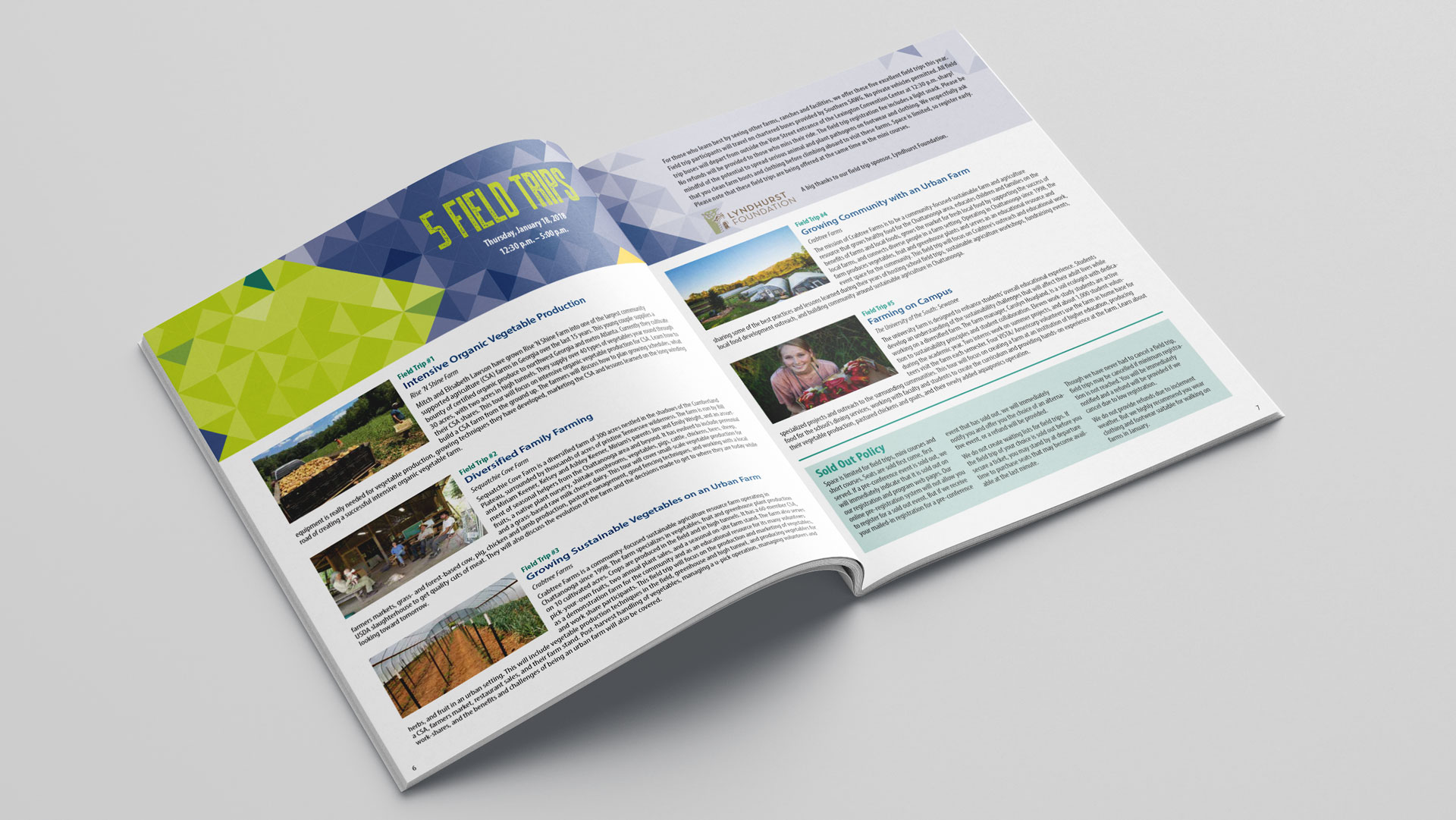 Local Foods Scavenger Hunt
Logo for local foods scavenger hunt in downtown Chattanooga.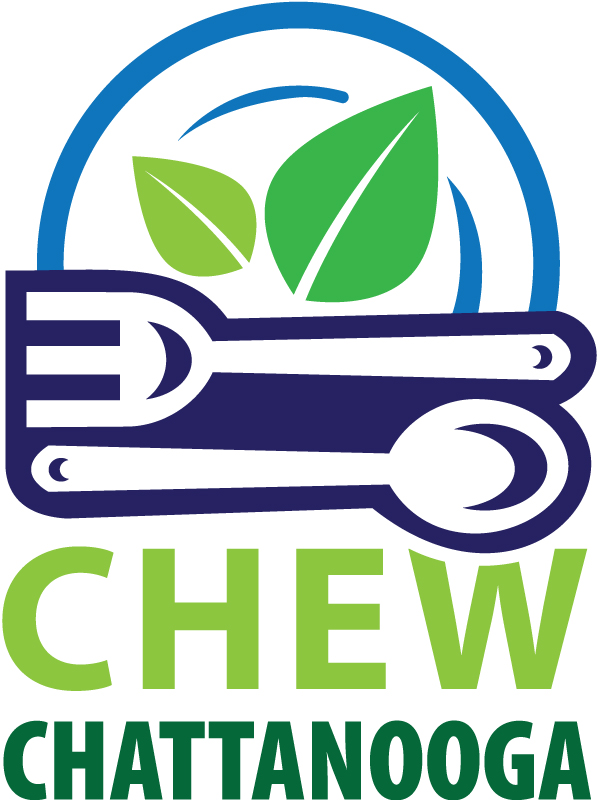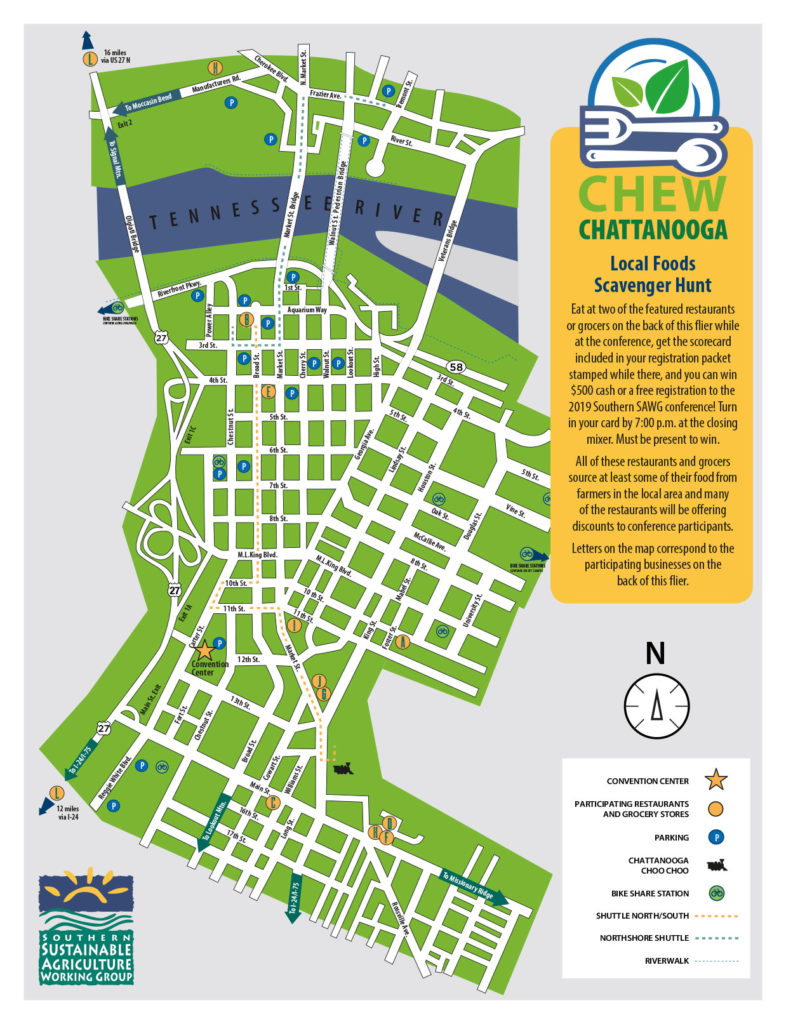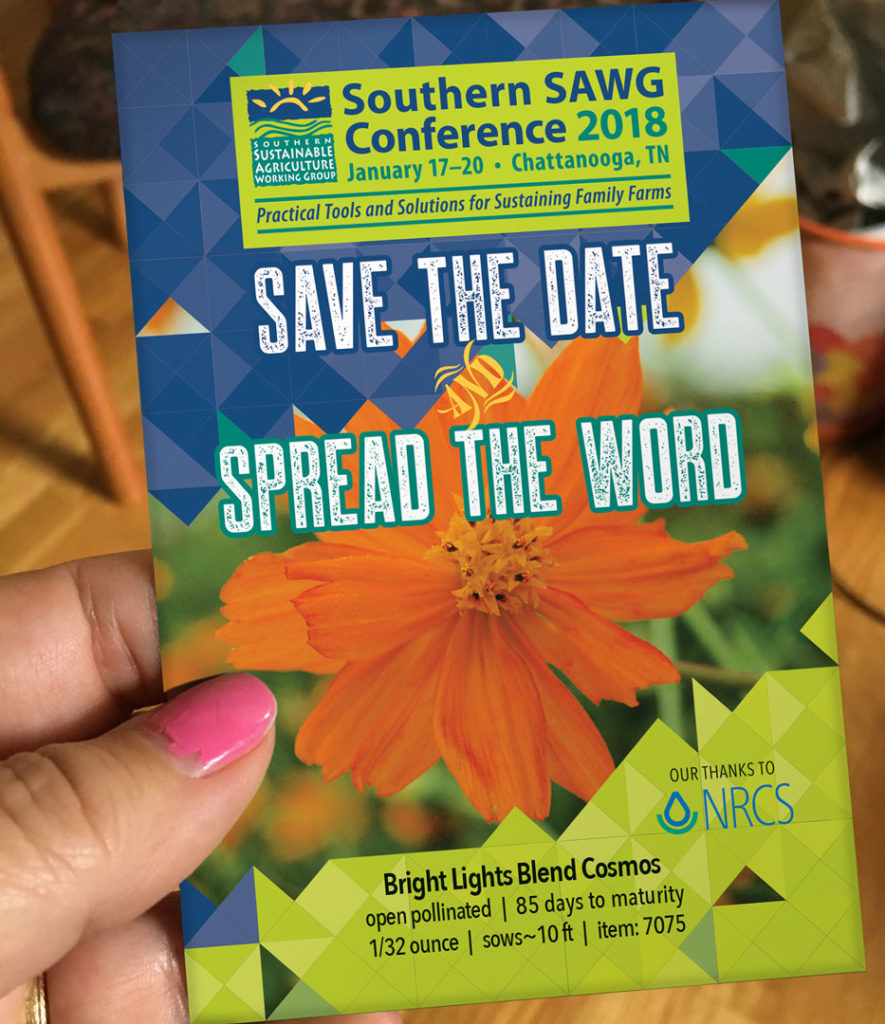 One publicity item this year was a seed packet to hand out at regional events in the South. Wild Olive Design received the template from the seed company and applied the conference brand for the artwork to promote the conference.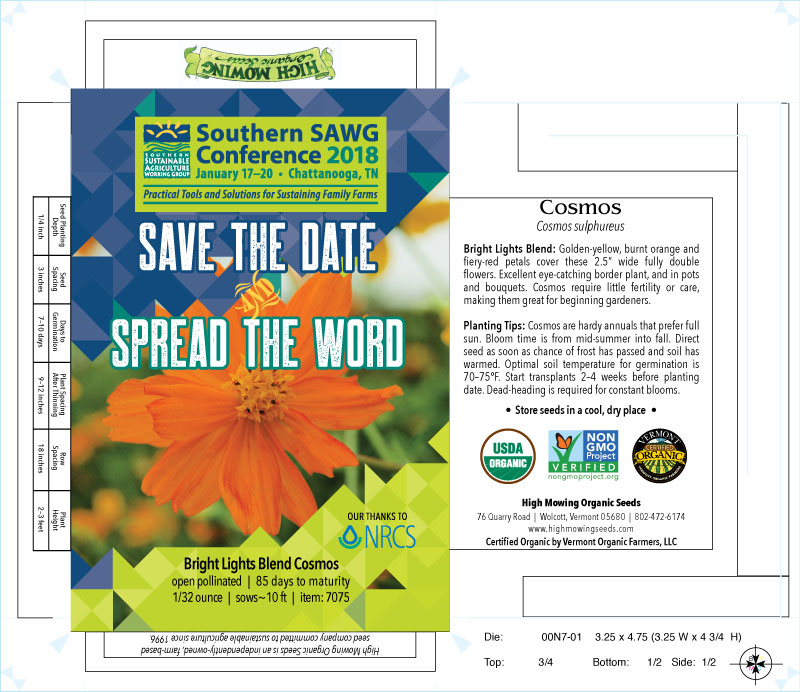 Design Inspo: Low Poly Illustrations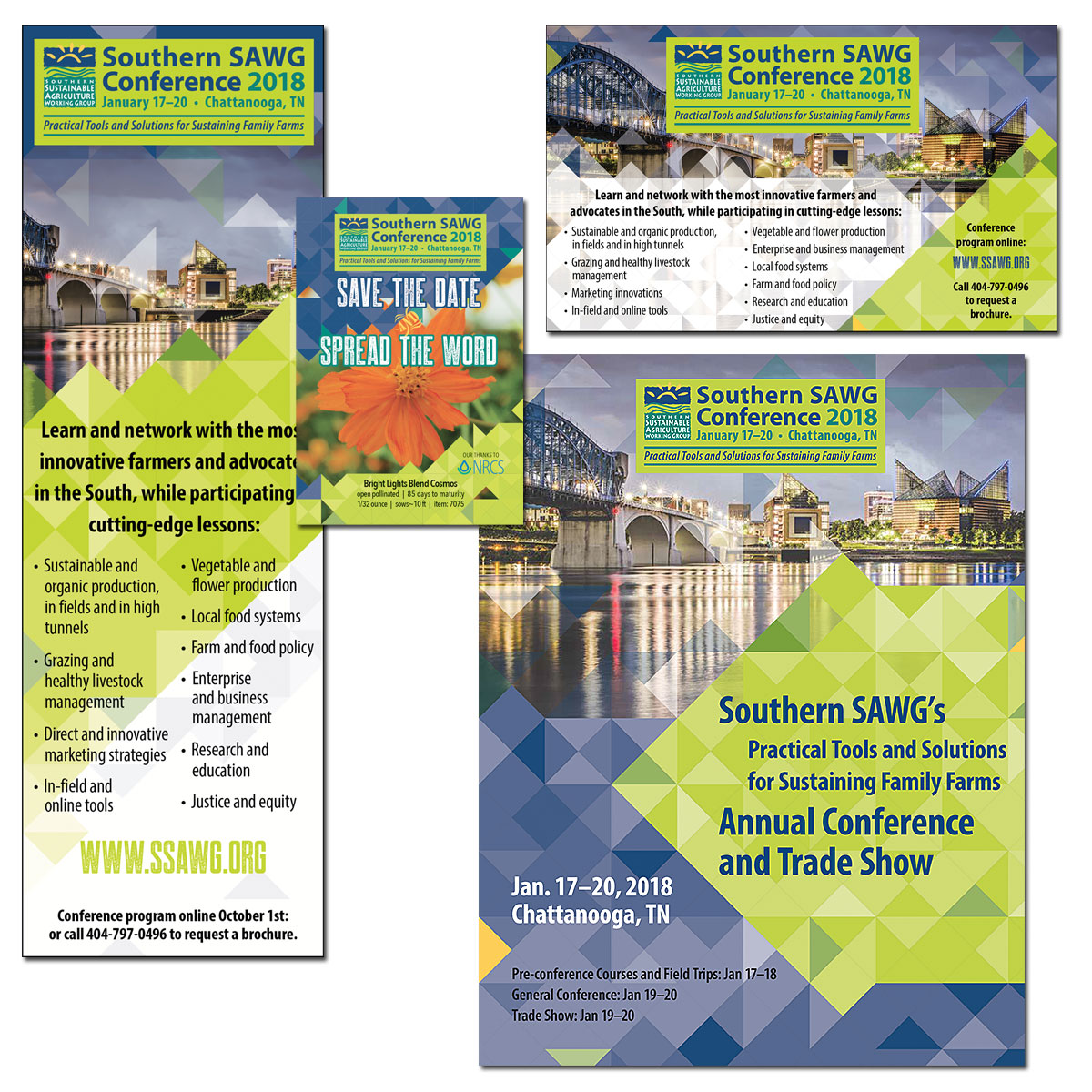 Publicity Collateral: vertical magazine ad, seed package, 1/2 page flier, self-mailing brochure.
Social Media Graphics for Instagram