Southern SAWG 2019 Conference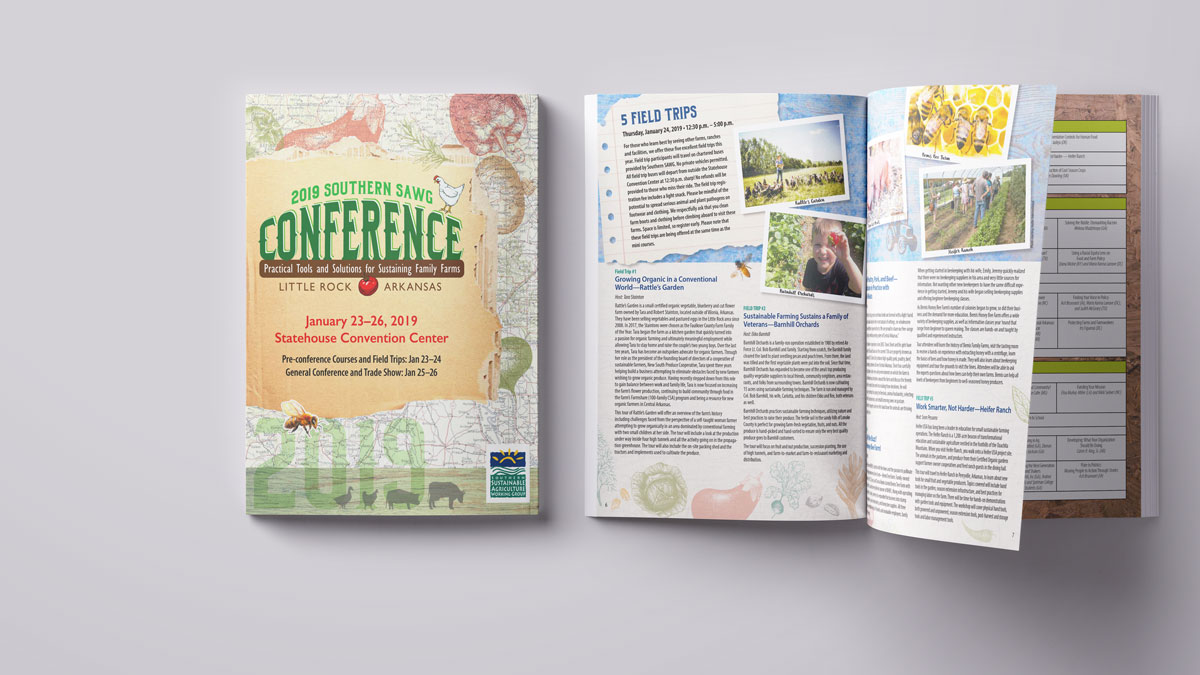 Client
Southern Sustainable Agriculture Working Group
Project
Conference Branding and Publicity
Year
2018-2019
Create an eye-catching and memorable publicity campaign that promotes an annual conference and increases public attendance.
The Southern Sustainable Agriculture Working Group is a nonprofit that offers reasonably priced conferences for farmers and advocates every winter in rotating locations throughout the South.
The 2019 conference was held in downtown Little Rock. The Statehouse Convention Center has worked with the United States Green Building Council on several environmentally friendly and conservation initiatives.
It is always a bonus to use facilities that share the client's sustainable policies. And the concept of sustainability comes into play for the design of the event graphics. The design recycles old wood and pieces of cardboard or scrap paper. Even the font and line artwork harken back to a time when you would "made do or do without." (Our rural ancestors were recycling—before it was cool.)
Event logo design
Customized event web pages using Squarespace CMS web platform
Promotional brochure, postcards and program design
Magazine and digital advertisements
Social media content and graphics
Banners and directional signage
Photo booth design
Six months of ongoing marketing and publicity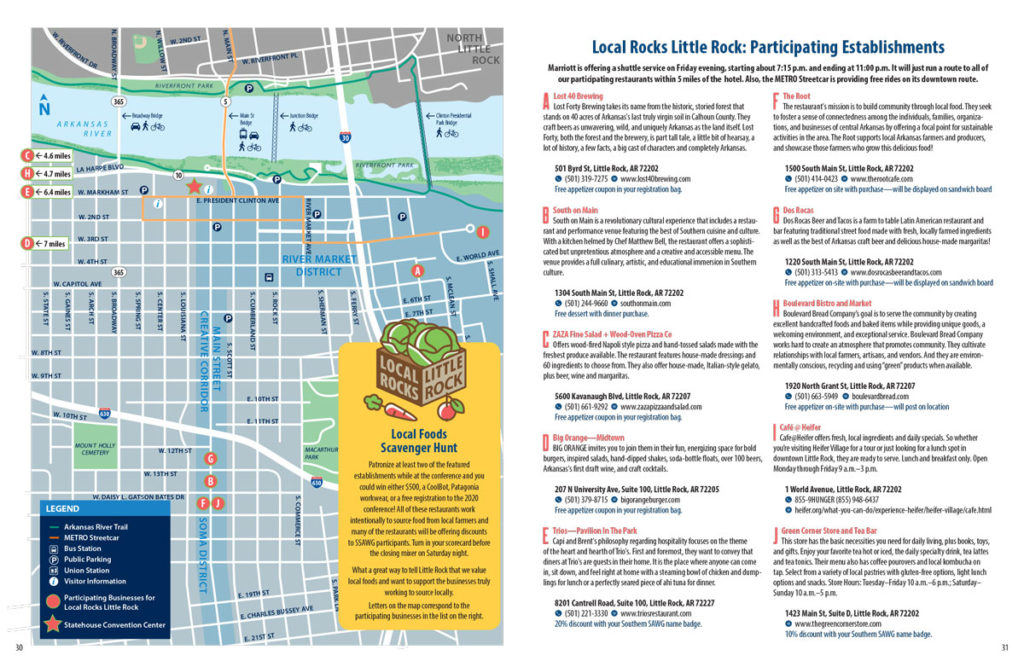 Two-page spread from the conference program. Wild Olive Design created a logo for the local food scavenger hunt in downtown Little Rock. A visit to a participating establishment by the attendee gave them an entry into a drawing for some great prizes during the closing mixer.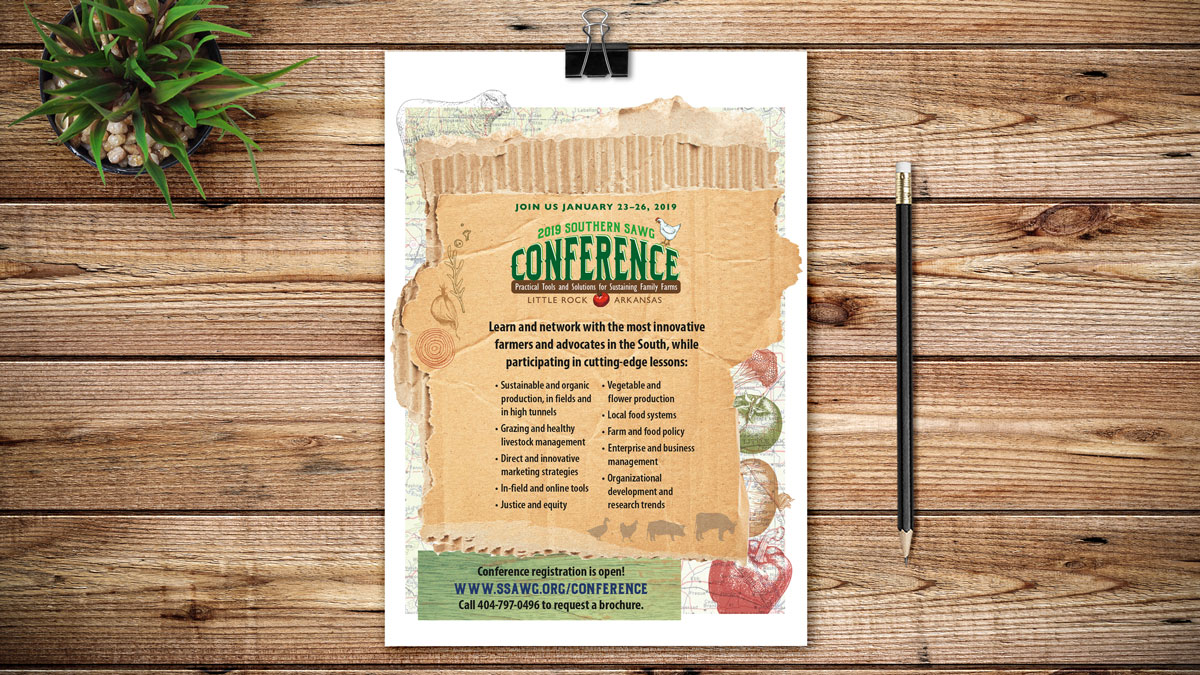 One-page flier to hand out at events. The corrugated cardboard and map collage, with the engraved vegetable illustrations and other ephemera, gave this year's conference a unique look.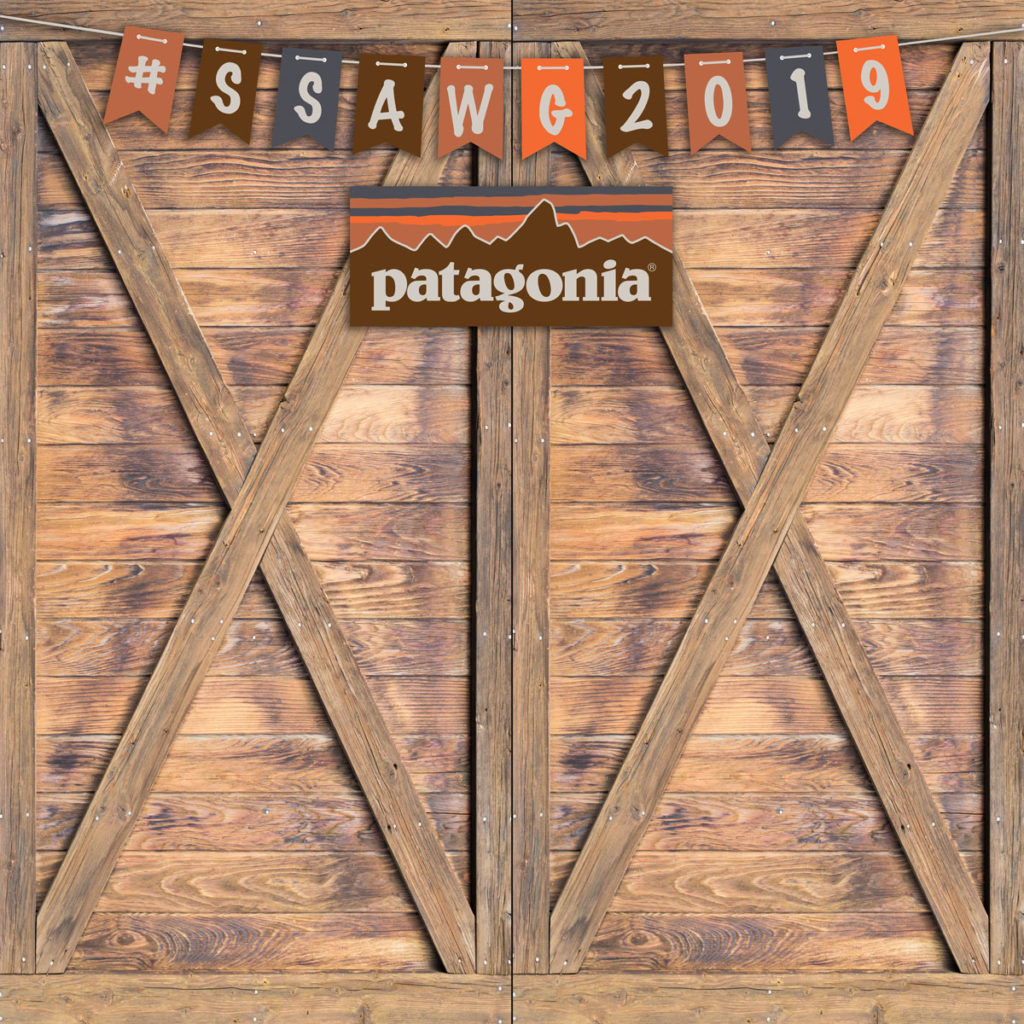 The client also needed a photo booth backdrop for their conference. Wild Olive Design created a barn door design that printed on seven-foot vinyl substrate, and integrated the sponsor's logo into the design. A couple bales of hay, fun props, and willing participants completed the booth.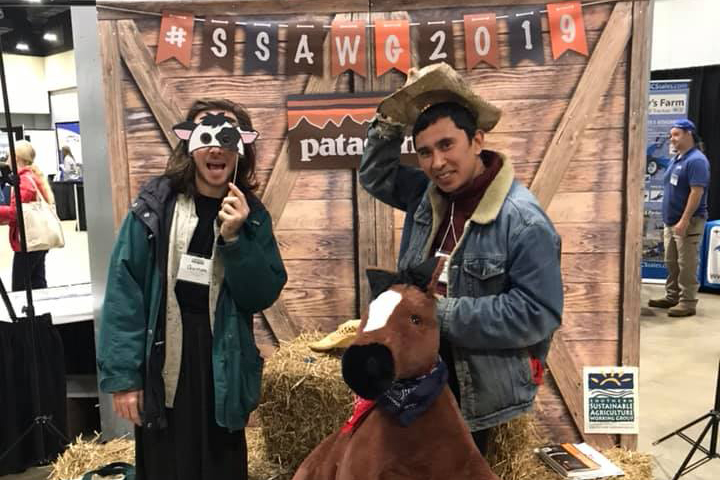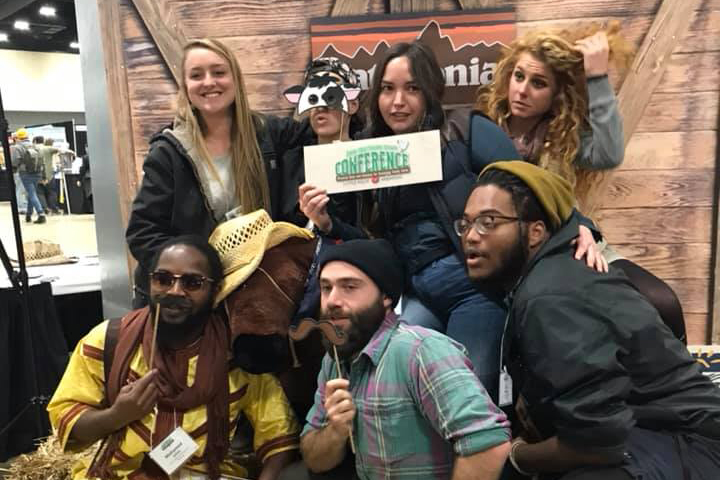 The annual event—usually scheduled in January—offered pre-conference farm tours, a boots-on-the-ground approach, with very practical tools and solutions for farmers to take home and implement at their operations.
Instagram graphics for Social media Marketing